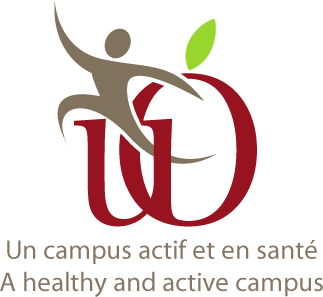 A Healthy and Active Campus is an employee initiative to support efforts by Human Resources, Sports Services and Food Services to organize and promote on-campus activities that allow employees to stay healthy and active.
It's a network of more than fifty "champions" across campus. 
Check out the Healthy and Active Campus FACEBOOK PAGE for all the latest news and events!
Become a fan of A healthy and active campus on Facebook