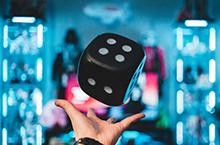 We are excited to introduce a number of brand new VIRTUAL activities this summer available to you at NO COST. Keep reading for information on our virtual game nights or take a look at the ESPORTS page for info on ESPORTS leagues. Connect with others virtually and compete with fellow Gee-Gees! All uOttawa students are welcome.
Summer Virtual Games will take place throughout the summer months allowing you to get together with your friends or to make new ones! Game nights to look forward to: REGISTER HERE
Trivia
Themed Bingo
Scattegories
Pictionary
Games will be hosted by intramural staff via zoom. Team or individual registration is available. Compete against your friends as well as with other fellow Gee-Gees! Games will have a duration of about 45-60 minutes. Sign up for one or try out each game!. Note that you must use your uOttawa email to register. Rules and format will be sent to each participant by noon the day of each game night. If you do not receive an email from us the day of the game you have registered for, please contact us at intramur@uottawa.ca Each nightly winner will receive a championship prize pack! Registration opens July 7 and will close the day before each game day!
| Game | Date | Time | Type |
| --- | --- | --- | --- |
| Trivia | Thu, July 16 | 7:00 p.m. | Teams (4-5 people) |
| Bingo | Tue, July 21 | 7:00 p.m. | Individuals |
| Trivia (French Version) | Wed, July 22 | 7:00 p.m. | Teams (4-5 people) |
| Scattergories | Thu, July 23 | 7:00 p.m. | Individuals |
| Pictionary (French Version) | Tue, July 28 | 7:00 p.m. | Individuals |
| Pictionary | Wed, July 29 | 7:00 p.m. | Individuals |
| Bingo (French Version) | Thu, July 30 | 7:00 p.m. | Individuals |
| Trivia | Tue, Aug 11 | 7:00 p.m. | Teams (4-5 people) |
| Bingo (French Version) | Wed, Aug 12 | 7:00 p.m. | Individuals |
| Scattergories (French Version) | Thu, Aug 13 | 7:00 p.m. | Individuals |
| Trivia (French Version) | Tue, Aug 21 | 7:00 p.m. | Teams (4-5 people) |
| Bingo | Thu Aug 23 | 7:00 p.m. | Individuals |
*Must be a minimum of 8 participants/teams to facilitate game nights
**If you are an individual who wishes to register for a team game night; send an email to intramur@uottawa.ca